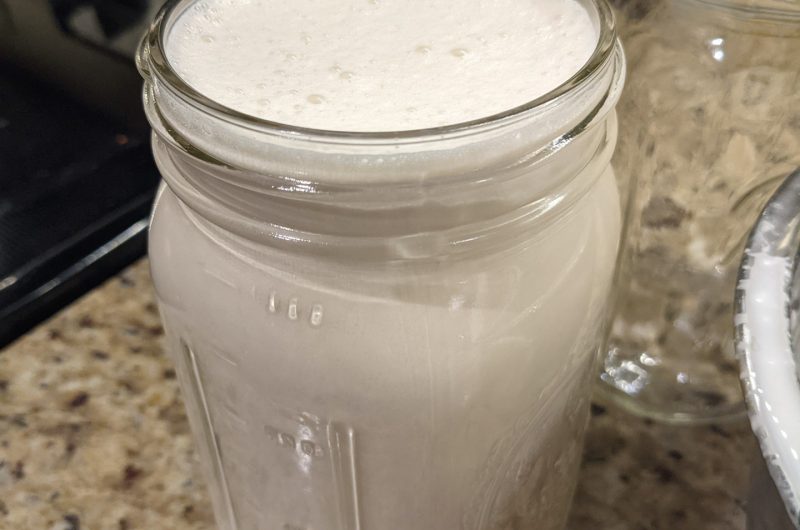 Orgeat
A good forearm workout
Ingredients
almonds, raw or toasted, unsalted

water

sugar

orange flower water
Directions
Make the almond milk
Place almonds in blender, cover with water, blend like crazy. Supposedly it helps if you soak the almonds before and/or after blending, but who has time for that?
Place a cheesecloth over a strainer over a bowl, and dump the almond mixture in (best to work in manageable batches. Squeeze like hell to get as much liquid out as possible
Dehydrate and blend up the leftover almond pulp to make almond meal, use for baking, etc
Make the Orgeat
Combine equal parts (by volume) almond milk and sugar in a saucepan, bring to a simmer and stir until sugar is dissolved. Add a bit of orange flower water (about 1/4 tsp per cup of syrup). Bottle the syrup, optionally with a couple dashes of Everclear to ward off demons.